Connect with the natural beauty of coastal Alabama exploring Foley, Alabama attractions. Make memories at the model train museum or kick up the adventure with a kayak cruise. With an abundance of Foley, Alabama attractions ranging from local artists and shops to beautiful beaches and historical sites, the friendly people and sites of Foley can set you up for an action-packed experience or a slow-paced escape.
Love a good cup of joe? Take a coffee and tea tour or stop by one of our historic taverns. Take a sightseeing tour, go bowling or simply chill with some wine tasting!

Download our free Visitors Guide and plan your ideal vacation with all of your favorite Foley, Alabama attractions.
Alabama Gulf Coast Music Hall
12615-A Foley Beach Express Foley, Alabama 36535


Quality family style Musical entertainment for the Coastal area of South Baldwin County, Alabama. With decades of experience in the music and entertainment industry, the management of AGCMH will be …
BeachnRiver Kayak Rentals
18743 Keller Road Foley, Alabama 36535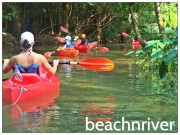 Discover your inner "Huck Finn" with BeachnRiver Kayak Rentals. Captain your own "Eco-Kayak Tour" and explore still-water rivers. Experience kayaking from a shaded setting where you can experience tranquil solitude. …
Boggy Branch Outfitters
19180-A County Rd. 10 Foley, Alabama 36535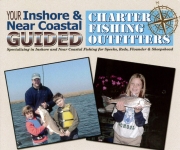 Enjoy a great day on the water with Capt. Scott and experience the expertise of a lifelong fisherman. USCG Certified Captain and insured, your safety will always be in the …
Brandon Styles
1501 S OWA Blvd Foley, Alabama 36535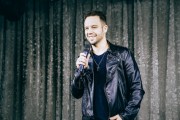 The Brandon Styles LIVE at OWA is a classy show that has something for the whole family! Brandon will awe you during his live performance of nearly 60 different celebrity singing …
Charles J. Ebert, Jr. Memorial Train
125 E. Laurel Ave. Foley, Alabama 36535

The Charles J. Ebert, Jr. Memorial Train offers free train rides around Foley's Heritage Park. Board the train at Foley Depot Museum.
Clara's Loom
7518 Riverwood Dr Foley, Alabama 36535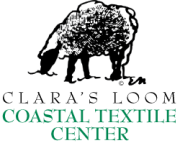 Clara's Loom is the destination for textile lovers on the Alabama Gulf Coast. Clara's Loom offers yarn, travel looms, fibers and accessories made on site. Accepts: Visa, Mastercard, cash, checks.
Coastal Alabama Farmers and Fishermens Market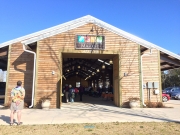 Visit the market in Foley, AL where you can buy fruits and vegetables picked fresh this morning right here in Baldwin County. At the Coastal Alabama Farmers and Fishermens Market, …
Creekside Mini Golf & Arcade
20868 Miflin Rd Foley, Alabama 36535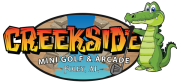 Two challenging 18 hole courses to choose from! We offer two challenging 18-hole courses. Venture up the mountain into a cave of wonders on the Seaside course or be one …
Foley Art Center
211 N. McKenzie St.. Foley, Alabama 36535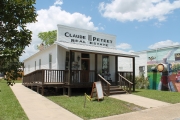 The Foley Art Center is home to the former Foley Performiong Arts Association, Est. 1966. The gallery and gift shop feature the handwork of many local artists and craftsmen who …
Foley Model Train Exhibit
125 E. Laurel Ave. Foley, Alabama 36535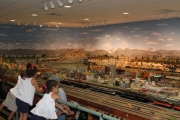 This 60×20-foot "O" gauge model train exhibit provides entertainment for all ages. The exhibit offers over 1/4 mile of track and one mile of wiring along with 84 freight cars, …
Foley Railroad Museum
125 E. Laurel Ave. Foley, Alabama 36535

The museum is housed in the Louisville and Nashville railroad station built in 1908. Catch a glimpse into the history and culture of Foley and Baldwin County. The museum contains …
Foley Skate Park
Max Griffin Park Foley, Alabama 36535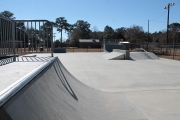 Are you looking for two quarter pipes, stairs, two different grind rails, a hubba ledge and half pipe? Then visit Foley's 6,000 square foot Skate Park.
Foley Sports Complex
210 Cater Lee Way Foley, Alabama 36535


Opened in 2009, this state-of-the-art facility hosts local recreation teams and is quickly becoming a hub for regional competitive tournaments like the USSSA Baseball World Series and the Alabama Soccer …
Gift Horse Antique Cottage
1501 N McKenzie St Foley, Alabama 36535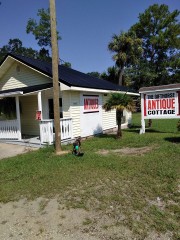 Glenlakes Golf Club
9530 Clubhouse Dr. Foley, Alabama 36535

27-hole semi-private golf course designed by Bruce Devlin and Robert Von Hagge. Driving range with large tees, practice bunker, chipping and putting greens. Professional tournament service. Staffed by PGA professionals.Golf …
Graham Creek Nature Preserve
23004 Wolf Bay Dr. Foley, Alabama 36535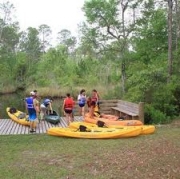 Foley's Graham Creek Nature Preserve is almost 500 acres of natural habitats including pine savannas, bottomland wetlands, mixed forests and tidal marshes. It is located at 23460 Wolf Bay Drive …
Gulf Bowl
2881 S. Juniper St. Foley, Alabama 36535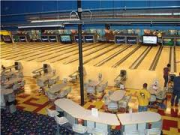 This 30,000-square-foot facility is open 7 days a week and offers 24 lanes with easy automatic scoring. Join a league, have a party, or just enjoy bowling. Enjoy dining at …
Gulf Coast Paddle Sports
14370 County Road 55 Foley, Alabama 36535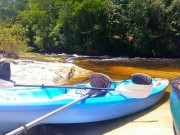 Kayaking is one of the best ways to explore the cold refreshing fresh waters of the Gulf Coast. Come up from your condo and choose one of 4 rivers. It …
Gulf Links Golf Center
3901 S McKenzie St Foley, Alabama 36535


Just a few miles from the sugar white sands of Gulf Shores and Orange Beach, Alabama, is this pristine par 64 executive golf course on Hwy 59 in Foley, Alabama. As …
Heritage Park
behind 125 E. Laurel Ave. Foley, Alabama 36535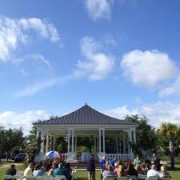 This beautifully landscaped park is the setting for many of Foley's annual outdoor events including Christmas in the Park, Art in the Park, and Music and a Movie in the …
Holmes Medical Museum
111 W. Laurel Ave. Foley, Alabama 36535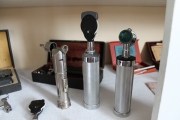 The Holmes Medical Museum is located in Baldwin County's first hospital, which served the community from 1936-1958. Many of the items on display are the original medical artifacts including surgical …
Legends in Concert
205 North OWA Blvd. Foley, Alabama 36535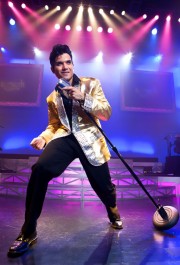 Legends in Concert is the longest-running show in Las Vegas history, and after 35 years is still voted #1 tribute show in the city… and now it's here in Downtown OWA! …
Lightning Aviation Discovery Flights
510 N. Airport Drive Foley, Alabama 36535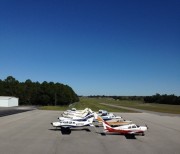 See the Gulf Coast from a new perspective! The Discovery Flights can fly 1-3 people around the Gulf Coast for an hour. Cost is $180. About Lightning Aviation Lightning …
Max Griffin Park
300 W. Roosevelt Ave. Foley, Alabama 36535


This city park features 2 softball fields, a kid's park, playground equipment, picnic areas, and a swimming pool that is open to the public during the summer. In 2012, a …
Melvin Roberts Cedar Street Park and Nature Trail
901 N. Cedar St. Foley, Alabama 36535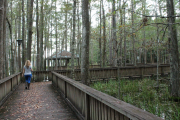 This city park features 3 baseball fields, 4 lighted tennis courts, a basketball court, a covered pavilion, playground equipment, and a nature trail with a gazebo.
OWA
1501 South OWA Blvd. Foley, Alabama 36535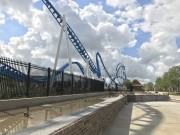 OWA's 21-ride themed amusement park, The Park at OWA, is officially open! With family fun in mind, The Park at OWA offers every guest their own unique adventure. Guests can …
Stacey's Rexall Drugs & Old Tyme Soda Fountain
121 W. Laurel Ave. Foley, Alabama 36535

Located in Downtown Foley. Stacey's was established in 1929, and is known for its soda fountain, where you can enjoy handmade milk shakes, malts, ice cream sodas, sundaes, phosphates, splits, …
Tanger Outlets
2601 S. McKenzie St. Foley, Alabama 36535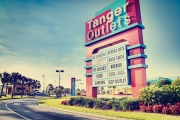 Over 140 retail and outlet shops in one location.
The Foley Bike Shop
111 S. McKenzie St. Foley, Alabama 36535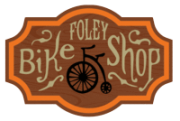 Bicycles and cycling accessories and repair
The Park at OWA
1501 S OWA Blvd Foley, Alabama 36535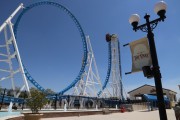 Family is at the center of the OWA experience. The Park's 21 rides and new Wacky Waters splash pad provide a lot of thrills—especially the thrill of a place where parents …
The Park at OWA and Downtown OWA
1501 S OWA Blvd Foley, Alabama 36535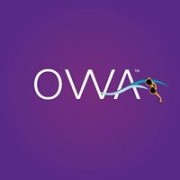 Family is at the center of the OWA experience. The Park's 21 rides and new Wacky Waters splash pad provide a lot of thrills—especially the thrill of a place where …
The Wormhole
8097 State Hwy 59 Suite C Foley, Alabama 36535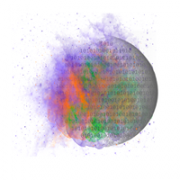 We are the new kind of arcade where you can play in your own alternate reality! You can be a ninja zombie killer or a traveler to see the Great …
Wilbourne Antique Rose Trail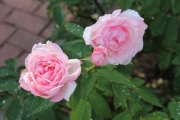 The Wilbourne Antique Rose Trail winds through downtown Foley, one block east of Hwy. 59 from the pavilion in Heritage Park north to Berry St. The gracefully landscaped trail showcases hundreds …
Wolf Creek Park
9575 Wolf Creek Road Elberta, Alabama 36530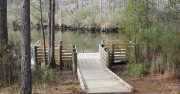 Wolf Creek Park contains 20 acres and is located south of Baldwin County 20 on Hance Lane. Phase one of the project calls for a canoe/kayak launch, a fishing pier, directional …