510 N. Airport Drive
Foley, Alabama 36535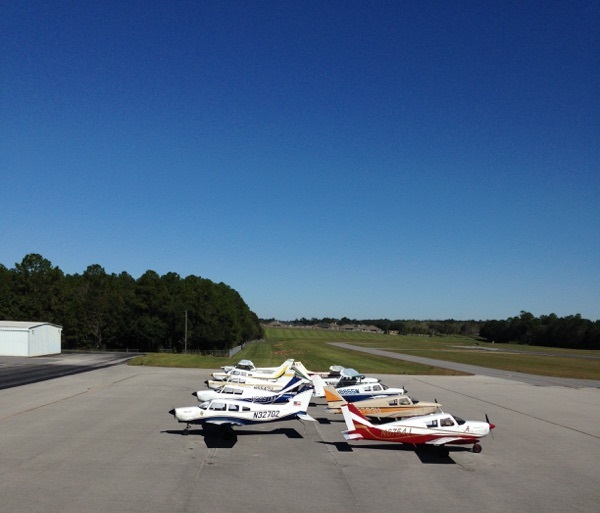 See the Gulf Coast from a new perspective! The Discovery Flights can fly 1-3 people around the Gulf Coast for an hour. Cost is $180.
About Lightning Aviation
Lightning Aviation was founded in 2010 by retired Army helicopter pilot, Roger Watkins. Since then, the company has trained hundreds of Navy and Marine pilots and Naval Flights Officers (NFOs) for the Navy's Introduction to Flight Screening (IFS) program.
We strive to maintain a cadre of the most knowledgeable instructors available flying the safest, most well-maintained aircraft anywhere in the Gulf Coast.
In addition to training Navy and Marine officers, we provide training to civilians seeking their private, instrument, commercial, and mult-engine certificates and ratings.
Details
HOURS OF OPERATION: 8:00 AM - 5:00 PM