Park your RV, pitch your tent, or hang your hammock, and create your own home away from home in Foley. You are invited to find the perfect spot in a luxury RV park complete with heated pool or make an earthier connection with nature along the river, beach or bay…and enjoy.
Ahoy RV Resort
13000 Springsteen Ln Foley, Alabama 36535


Ahoy's location puts you at the center of everything and at the same time just out of reach of the sounds of hustle and bustle. An oasis in the metropolis …
Alabama Coast Campground
11959 Barin Field Rd Foley, Alabama 36535

There's much to see here. So, take your time, look around, and learn all there is to know about us. We hope you enjoy our site and take a moment …
Anchors Aweigh RV Resort
19814 Co. Rd. 20 S. Foley, Alabama 36535
Phone: 251-971-6644

Large, nicely landscaped RV sites that accommodate slide-outs and big rigs. Amenities include pool, hot tub, clubhouse and children's playground.
Azalea Acres RV Park
27450 Glass Road Robertsdale, Alabama 36567
Phone: 251-947-9530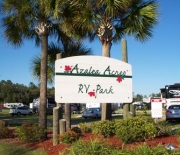 Designed with your comfort in mind, Azalea Acres RV Park is conveniently located just 1 1/2 miles off the interstate at Exit 53, I-10, we are only 27 miles from …
Beach Express RV Park
22225 US Hwy 98 Foley, Alabama 36535
Phone: 251-970-7277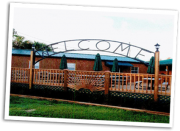 Just minutes from beautiful Alabama beaches on the Gulf of Mexico, and close to everything you love — from outlet shopping and delicious seafood, to deep sea fishing and cool …
Bella Terra of Gulf Shores
101 Viabella Terra Foley, Alabama 36535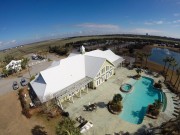 Bella Terra of Gulf Shores is an upscale RV resort community ideally located only minutes from the sugar-white beaches of Gulf Shores and Orange Beach, Alabama and Perdido Key, Florida. …
Creekside RV Resort
21240 Miflin Rd Foley, Alabama 36535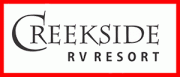 Creekside RV Resort in the Gulf Coast area welcomes all types and styles of RV's. We are strategically located across the street from OWA, the gigantic amusement park, and near …
Escapees Rainbow Plantation
14301 County Road 28 Summerdale, Alabama 36580
Phone: 251-988-8132
You are in the heart of the Gulf Coast region when you come visit our park. We've got it all: white-sand beaches, great food, and, of course, that great Southern …
Foley Oaks RV Resort
9619 County Road 65 Foley, Alabama 36535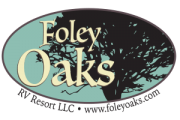 Foley Oaks RV Resort is a friendly up-scale RV park in a quiet rural area of Baldwin County conveniently located in the city of Foley, Alabama. We're just a mile …
Foley SunChase RV Park
11853 Grantham Rd Foley, Alabama 36535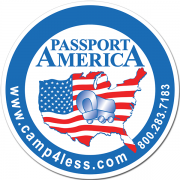 Enjoy regularly scheduled activities at Foley SunChase RV! We welcome all of our guest to participate in our crawfish/shrimp boils, potluck dinners, bingo, horseshoes and numbers other activities! We are …
Johnny's Lakeside RV Resort
15810 N. McKenzie St. Foley, Alabama 36535
Phone: 251-970-3773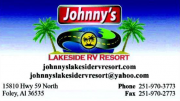 A big-rig-friendly resort situated around a stocked, one-acre lake. Amenities include a clubhouse, game room and resort pool. Musical entertainment scheduled weekly.
Lake Osprey Luxury RV Country Club
12096 County Road 95 Elberta, Alabama 36530
Phone: 251-986-3800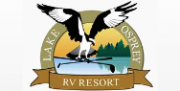 Resort and golf course community on 11-acre Lake Osprey, near Soldiers Creek Golf Course. Amenities include walking distance to golf course, clubhouse, infinity pool, fitness center, bath house.
Magnolia Farms RV Park
13381 Lipscomb Rd Foley AL, Alabama 36535
Phone: 251-928-7335
Magnolia Farms RV Park is secluded, yet close to all the Gulf Coast attractions; golfing, fishing, boating, beaches, dining and shopping! Although families of all ages are welcome, the park …
Magnolia Springs RV Hideaway
10831 County Rd 49 S Magnolia Springs, Alabama 36555
Phone: 800-981-0981

Welcome to Magnolia Springs RV Hideaway Campground. We have a 61 lot campground located near Gulf Shores, and Foley in Magnolia Springs, Alabama.  We are very conveniently located less than …
Pirates Cove RV Resort
20376 County Road 24 Foley, Alabama 36535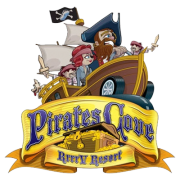 Family owned and operated 115 lots Pads are extra wide, Lots are extra big 30 x 100 pool with 8 fountains and 4 waterfalls 30 person hot tub Community fire …
Plantation Harbour RV Resort
21711 County Road 20 Elberta, Alabama 36530
Phone: 251-987-5131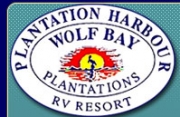 If RVing along the Alabama Gulf Coast is in your plans, you'll find Plantation Harbour RV Park to be the perfect quaint camping retreat for your pop up camper, travel …
Southwind RV Park
12863 Hwy 9 North Foley, Alabama 36535
Phone: 251-988-1216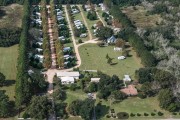 South Wind RV Park in Magnolia Springs, Alabama, is an adult community dedicated to the senior life style.  We are conveniently located seven miles west of Foley, Alabama, 12 miles southeast of …
WalesWest RV Resort & Light Railway
13670 Smiley Street Silver Hill, Alabama 36576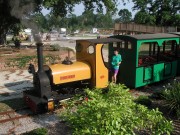 RV: ALL campers at Wales West have full access to complete resort facilities. Guests and their families are welcome to use the community building, supply store, great room, library, full …
Yogi Bear's Jellystone Park Camp Resort
12160 Wortel Rd Elberta, Alabama 36530
Phone: 251-986-3566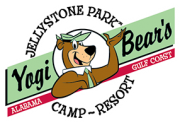 Yogi Bear's Jellystone Park Camp-Resorts in, Elberta Alabama. Reserve your family camping or RV vacation at the Alabama Gulf Coast in Elberta AL with Yogi Bear & friends! Great camping …