09/28/2019 • 8:00 AM – 12:00 PM
Graham Creek Nature Preserve
23460 Wolf Bay Dr Foley AL 36535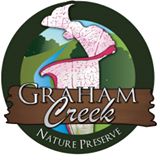 This paddling event is now donation-based, only. No entry fees! Anyone is welcome to attend. Donations go directly to Baldwin County Child Advocacy Center and the Friends of the Preserve.
Paddlers can choose to paddle a 1 mile, 3 mile, or 6 mile course, or paddle with a guided eco tour. Boat launching is 9am-930am from Graham Creek Nature Preserve's kayak launch off of Stan Mahoney Lane.
Solly's TexMex food truck will be at the park 1030am-12pm. Wolf Bay Watershed Watch, Friends of the Preserve, and the Child Advocacy Center will have tables set up with info on how they help the community and how to get involved with volunteering.
A L L P A D D L E C R A F T W E L C O M E !
S U P – K A Y A K – C A N O E
1 mile, 5K & 10K marker buoys for adventurous paddlers + a Guided Eco Tour for those new to the water
Details
FEATURES: Athletic, Nature, Outdoor Event
Free Admission
ADMISSION: Donations go directly to Baldwin County Child Advocacy Center and the Friends of the Preserve.
Advanced Registration Required