This time of year, a walk around the local farmers market is colorful, to say the least!
Pumpkins are as much a part of autumn in the Foley area as football on Friday nights! And there are plenty to be found at the Coastal Alabama Farmers and Fishermens Market, located at 20733 Miflin Road, next to Wolf Bay Lodge!
Locals know it's the place to go for fresh local produce, seafood, arts and crafts, and locally made products such as honey. The goal of the market is to offer in-season produce, organic meats, artisan breads, pies, desserts, jellies, fresh farm eggs, locally made furniture, jewelry and more direct from the producer to the public.
And in the fall, in-season produce means pumpkins!
Winter hours at the market are 9 a.m. to 2 p.m. on Tuesdays and Saturdays. Make your way there and enjoy all the flavors and colors of the season!
The array of goodies you can make with pumpkin goes way beyond a Pumpkin Spice Latte! How about pumpkin pancakes or waffles? Pumpkin spice bread, soup, fries, muffins, smoothies, pumpkin butter . . . the list goes on. But here is a simple recipe for our favorite pumpkin dessert!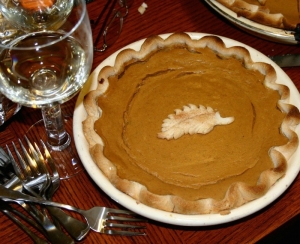 Pumpkin pie recipe
3/4 cup granulated sugar
1 teaspoon ground cinnamon
1/2 teaspoon salt
1/2 teaspoon ground ginger
1/2 teaspoon ground cloves
2 large eggs
1 3/4 cup of cooked pumpkin (didn't get to the farmers market? Use 1 can of pure pumpkin.)
1 can evaporated milk
Mix the sugar, cinnamon, salt, ginger and cloves into a bowl. Beat eggs in a large bowl. Stir the pumpkin and sugar mixture in with the eggs in the large bowl. Gradually add milk.
Pour into an unbaked 9-inch deep-dish pie shell.
Bake in a preheated oven at 425 degrees for 15 minutes. Reduce to 350 degrees and bake another 40 minutes or so (or until a knife inserted in the middle comes out clean).
Cool for a couple of hours; refrigerate or serve right away. Top with whipped cream if desired.