04/12/2019 • 6:30 PM
Heritage Park Gazebo
101 E. Violet Ave. Foley AL 36535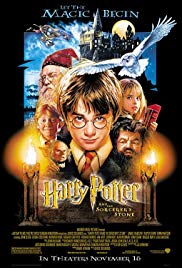 Harry Potter, is a boy who learns on his eleventh birthday that he is the orphaned son of two powerful wizards and possesses unique magical powers of his own. He is summoned from his life as an unwanted child to become a student at Hogwarts, an English boarding school for wizards. There, he meets several friends who become his closest allies and help him discover the truth about his parents' mysterious deaths. The special "Hogwarts" Event Train will run that evening for your fun!
Rated PG for mild language
– Train rides on the "Hogwarts Express", face painting and other wizardly activities from 6:30 until movie begins at dusk.
– Delicious concessions offered by Wacked Out Weiner and yummy desserts by Sweet Rolls.
Details
FEATURES: Community, Family Event, Movie, Outdoor Event
Handicap accessible/wheelchair accessible
Free Admission