With an ice cream float and your pick of the jukebox, there's nothing sweeter than a little nostalgia at Stacey Drugs & Olde Tyme Soda Fountain. Pull up a seat in the cafe and watch the miniature Union Pacific railcar make its rounds along the perimeter. Serving sodas, sandwiches, and ice cream, plus self-serve coffee at only 10 cents a cup, Stacey's is usually kept very cool, and is a nice respite from the summer heat.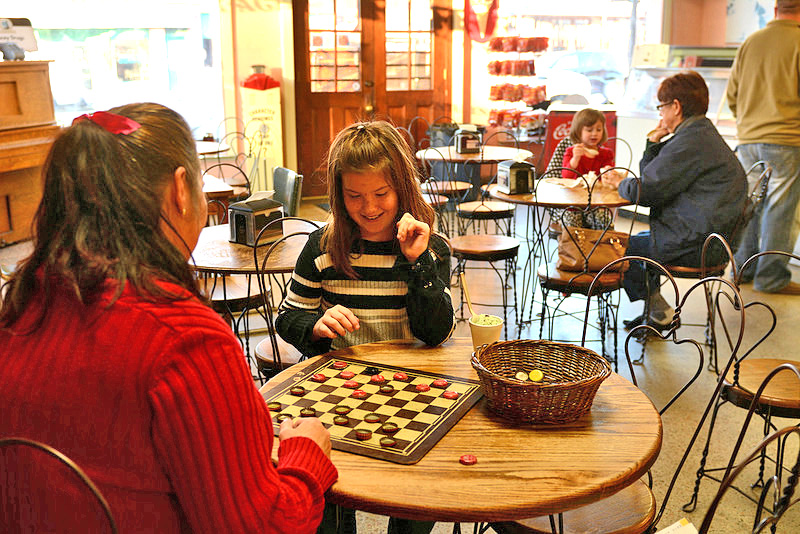 Folks young and old will enjoy stopping in here, whether to imagine, or perhaps even reminisce about what life was like in the recent past. Don't be surprised when your mind starts to wander about relics from your own childhood, since you'll probably find a few of those laying around in Stacey's. If you look up, there are hundreds of impressive display airplanes hanging from the ceiling.
Established in 1927, Stacey's is the oldest drug store in Baldwin County. Located at 121 W. Laurel Ave., they offer many fine amenities and services, including free delivery in their 1931 Model A. Browse their merchandise, some of which still sits behind beautiful and historic display cases. There are old pharmaceutical oddities on display as well, and a large greeting card section with an extensive pick of unique, themed cards.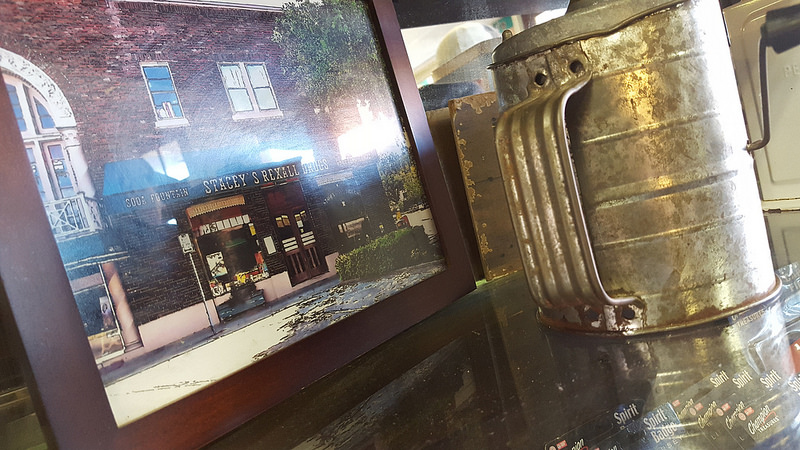 Once you finish your pre-inflation priced meal from the restaurant (thanks Stacey's!), browse the music section, or pick up something nice or necessary from their drug store. If you'd like to continue your tour of the past, you can cruise back out through Stacey's two sets of double doors and walk over to Holmes Medical Museum. The city of Foley cherishes the ability to restore and display historic heirlooms, and you could theme an entire day devoted to historic findings and exploration. A historic scavenger hunt is a great way to help your family enjoy Foley's many historic sites woven together by gardens, fountains, sculpture and the old Foley clock tower.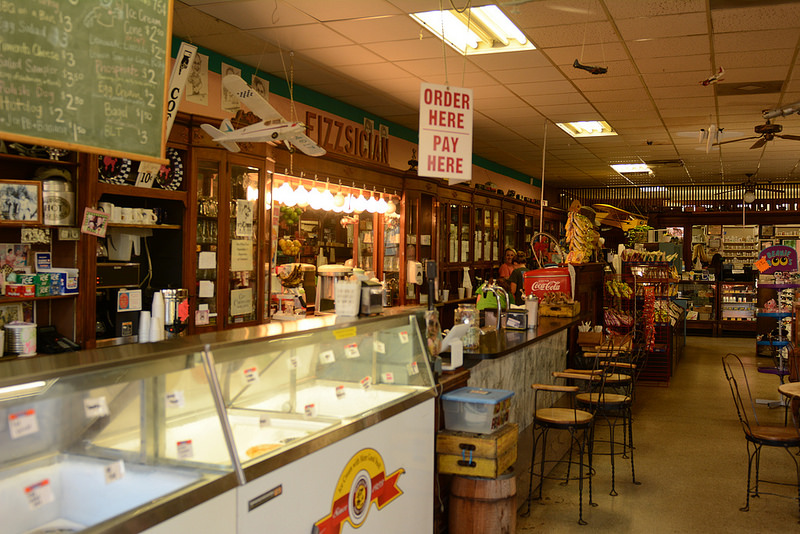 If you want a blast from the past, to spark some curiosity from your little ones, or just to express some wonder and whimsy, Stacey Drugs & Olde Tyme Soda Fountain in Foley is the place to enjoy a classic summertime cool down, with all the comforts you might expect from an old time drug store.