From breathtaking balloon festivals to finger-snapping musical events, there is always something to see, do and hear in Foley!
Take in a summer theatre presentation or listen to a musical performance in one of our parks. Bring the kids and spend the day riding the train in Heritage Park or stop by Stacey's Old Tyme Soda Fountain. Seasonal events like the Alabama Festival of Flavor and Christmas in the Park are annual crowd pleasers.
Foley is always adding new events, so use the calendar widget to see what is happening right now! Just select the date or dates you plan to visit Foley and review the list! You can also sign up for our e-newsletter and get the latest information delivered right to your inbox. Come play with us!

2018 Hot Air Balloon Fest Balloon Glow
05/03/2018 • 6:00 PM - 8:00 PM
Tanger Outlet Mall
2601 S McKenzie St Foley AL 36535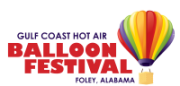 The Gulf Coast Hot Air Balloon Festival is approaching its 14th year of flying! We are excited you are interested in coming to this year's event that will feature more …
Fort Morgan Guided Tour
05/03/2018 • 11:00 AM
Fort Morgan
110 Alabama Hwy 180 Gulf Shores AL 36542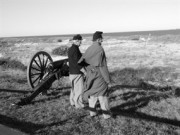 Visit Fort Morgan Historic Site for a guided tour, by a historian, during spring break 2018. Learn a little more about the history of military occupations at Mobile Point from The War …
2018 Mayors' Prayer Breakfast
05/03/2018 • 7:30 AM - 9:00 AM
Foley First Baptist Christian Life Center
221 N Alston St Foley AL 36535

Speaker, Major General Janet Cobb, (USA Ret.) Hosted by Ecumenical Ministries, Inc. A United Way of Baldwin County Partner Agency. Breajfast starts at 7:30, Program at 8:00. Contact EMI for …
14th Gulf Coast Hot Air Balloon Festival
05/04/2018 • 2:00 PM - 10:00 PM
Foley Soccer Complex
18507 Highway 98 Foley AL 36535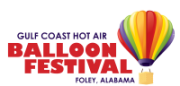 Enjoy the world-famous Disc Connected K-9 Frisbee Dogs, arts and crafts and more! Balloon flights and displays are weather dependent, taking place only at dusk and dawn when conditions permit.
Star Wars Day
05/04/2018 • 3:30 PM - 5:00 PM
Foley Public Library
319 E. Laurel Ave. Foley AL 36535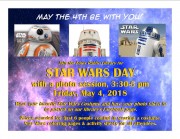 Wear your favorite Star Wars costume and have your photo taken to be posted ton our library's Facebook page! Prizes awarded to the first six people to come in wearing …
14th Gulf Coast Hot Air Balloon Festival and 10K/5K Run
05/05/2018 • 12:00 AM
Foley Soccer Complex
18507 Highway 98 Foley AL 36535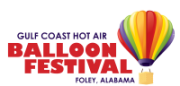 Join us for the Balloon Fest 10k/5k and get an opportunity to be up close and personal with hot air balloons (weather permitting). The race will begin and finish at …
Coastal Alabama Farmers and Fishermans Market
05/05/2018 • 9:00 AM - 2:00 PM
Coastal Alabama Farmers and Fishermans Market
20733 Miflin Rd Foley AL 36535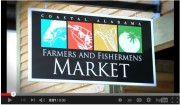 Visit the market in Foley, AL where you can buy fruits and vegetables picked fresh this morning right here in Baldwin County. At the Coastal Alabama Farmers and Fishermens Market, …
Sunday Couple Scrambles
05/06/2018 • 2:00 PM - 5:00 PM
Glen Lakes Golf Course
9530 Clubhouse Dr Foley AL 36535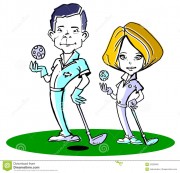 Join us at 2 p.m. each Sunday for the couples scramble on the 9-hole Lakes course! Sign up by 12 p.m. the Saturday before to enjoy golf, fellowship and prizes. Entry fee is …
Fort Morgan Guided Tour
05/08/2018 • 11:00 AM
Fort Morgan
110 Alabama Hwy 180 Gulf Shores AL 36542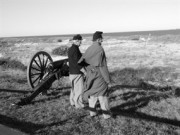 Visit Fort Morgan Historic Site for a guided tour, by a historian, during spring break 2018. Learn a little more about the history of military occupations at Mobile Point from The War …
Coastal Alabama Farmers and Fishermans Market
05/08/2018 • 2:00 PM - 6:00 PM
Coastal Alabama Farmers and Fishermans Market
20733 Miflin Rd Foley AL 36535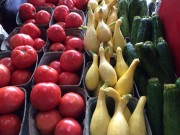 Visit the market in Foley, AL where you can buy fruits and vegetables picked fresh this morning right here in Baldwin County. At the Coastal Alabama Farmers and Fishermens Market, …
Fort Morgan Guided Tour
05/10/2018 • 11:00 AM
Fort Morgan
110 Alabama Hwy 180 Gulf Shores AL 36542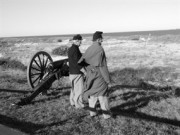 Visit Fort Morgan Historic Site for a guided tour, by a historian, during spring break 2018. Learn a little more about the history of military occupations at Mobile Point from The War …
47th Annual Art in the Park
05/12/2018 - 05/13/2018 • 10:00 AM - 4:00 PM
Heritage Park
101 E Laurel Ave. Foley AL 36535
An arts and crafts event in John B. Foley Park and Heritage Park and featuring more than 110 exhibitors displaying their original works. There will also be entertainment, children's activity …
Coastal Alabama Farmers and Fishermans Market
05/12/2018 • 9:00 AM - 2:00 PM
Coastal Alabama Farmers and Fishermans Market
20733 Miflin Rd Foley AL 36535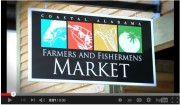 Visit the market in Foley, AL where you can buy fruits and vegetables picked fresh this morning right here in Baldwin County. At the Coastal Alabama Farmers and Fishermens Market, …
Sunday Couple Scrambles
05/13/2018 • 2:00 PM - 5:00 PM
Glen Lakes Golf Course
9530 Clubhouse Dr Foley AL 36535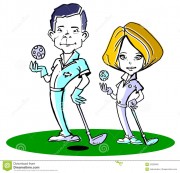 Join us at 2 p.m. each Sunday for the couples scramble on the 9-hole Lakes course! Sign up by 12 p.m. the Saturday before to enjoy golf, fellowship and prizes. Entry fee is …
Fort Morgan Guided Tour
05/15/2018 • 11:00 AM
Fort Morgan
110 Alabama Hwy 180 Gulf Shores AL 36542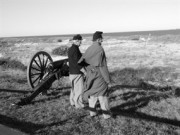 Visit Fort Morgan Historic Site for a guided tour, by a historian, during spring break 2018. Learn a little more about the history of military occupations at Mobile Point from The War …