16490 County Road 83
Elberta, Alabama 36530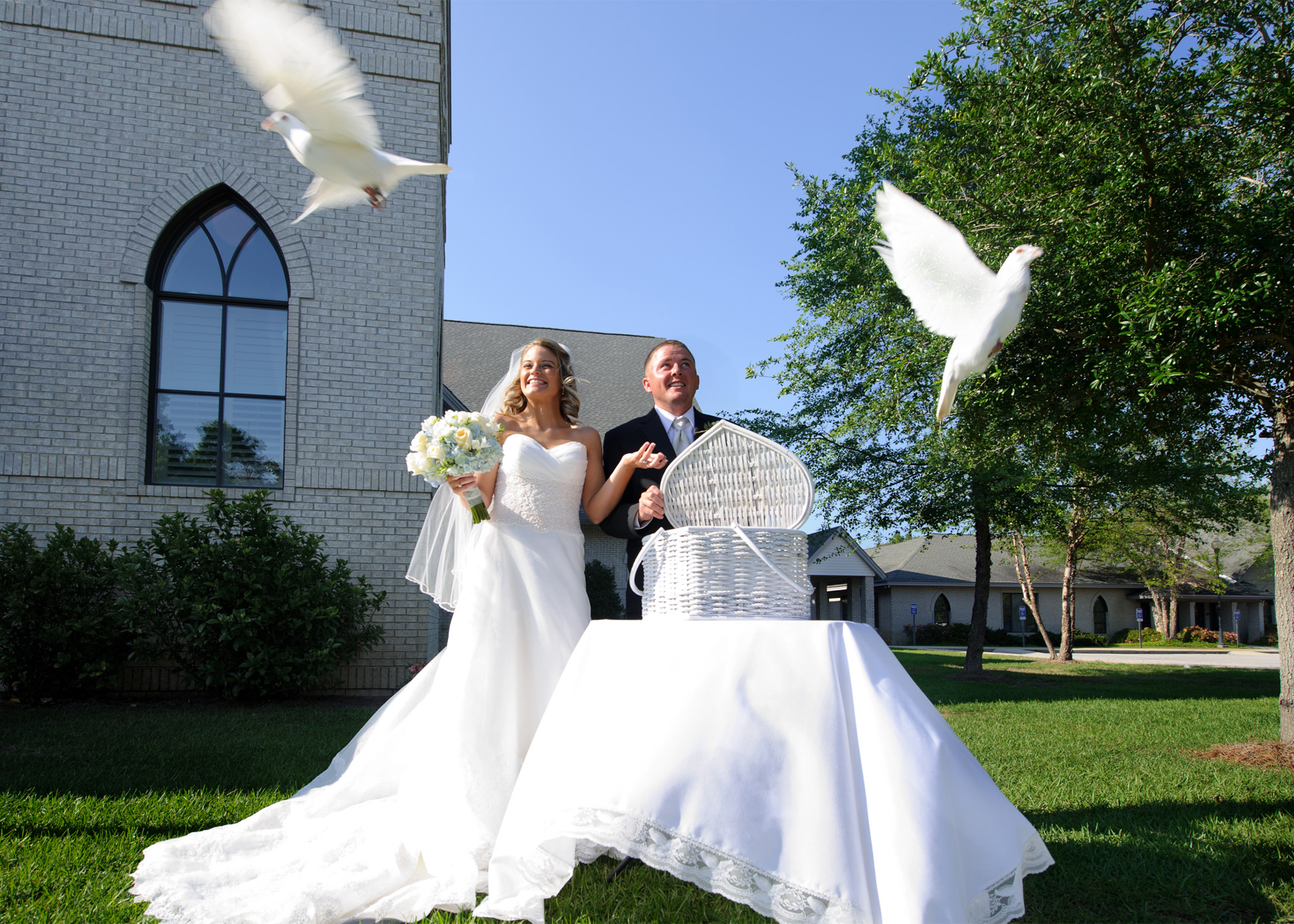 Providing white doves for release at weddings and special occasions. Several custom release packages available. All packages include a display table covered by a white cloth, and a heart shaped basket that allows bride and groom to release the doves at the appropriate time.