205 E Michigan Ave
Foley, Alabama 36535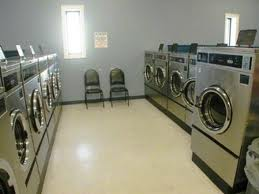 Michigan Square Laundromat is a full-service laundromat!
​We offer a variety of services including:
Free Wi-Fi for your convenience!
Self Service Laundromat
We have a large variety of machines to do your own laundry. We have front load and top load washing machines. There are also many sizes, so you don't have to spend any more than necessary. And if you only need to dry we also have many sizes of very hot dryers for your use.
Same Day Drop Off Service
Don't have the time or desire to do your own laundry? Drop it off with us and we'll take care of it. Fast, convenient, same day service at a reasonable price of $1.10 a pound.
We care for your laundry the same way you would!
Comforters and Over-Sized Items Washed
Quick and convenient. Do it yourself or let us handle it for you.
Hand Pressing
Any item pressed by hand for a reasonable price. Bring it to us clean or we can wash it. Always look your best!
Linens / Commercial Services Available
Complete with pick up and drop off.
Or 24/7 access is available for commercial accounts that want to do it themselves. Commercial Prices:
$1.90 per pound for the first 100lbs. ($20 surcharge)
$10 for every 50lbs after the initial 100lbs
We do not accept any chemically laden material or any anything from extermination companies.