.3 miles east of Perdido Pass Bridge
Orange Beach, Alabama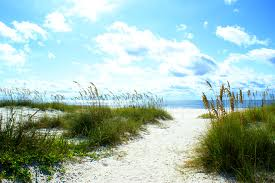 As you reach the top of the Perdido Pass Bridge you will see the beautiful turquoise waters of Florida point and the many fellow beach goers who have found their perfect spot in the sand.  There you can pick your own spot amongst 6,000 feet of white sandy beaches.  Parking is free and guests can enjoy amenities like boardwalks, picnic areas, restrooms, and outdoor showers.  To find a more secluded place to catch some sun, you may have to take a bit of a longer walk across the dunes so pack lightly to enjoy your day of relaxation.