Trim-A-Tree at the Tanger Outlet is in its 51st year providing an outlet for local artists to come together and reach the public during the busy holiday season. Sponsored by the Foley Art Center, you can find Trim-A-Tree at Suite 182, just down from POLO Ralph Lauren. They will set up shop beginning Nov. 9, and will run through the last Sunday before Christmas, Dec. 23. Their hours are 10 a.m. to 7 p.m., Monday through Saturday, and 10 a.m. to 6 p.m. on Sunday.
Not familiar with Trim-A-Tree? We'll give you six reasons why people are visiting from all over to check out this collection of wares from serious artists and craftsmen.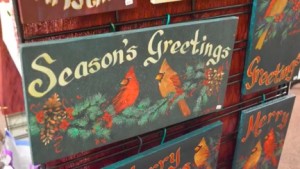 No. 1: Start a holiday tradition
Trim-A-Tree has been a part of Foley's Coastal Christmas since 1967, and they aren't going anywhere anytime soon. Invite your friends with you to browse the impressive selection of holiday-inspired arts and crafts. Bring your little ones and let them pick out their own ornaments every year! These kind of memory-building activities are what the holidays are all about.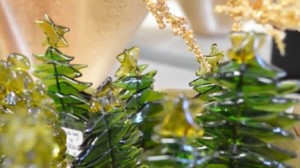 No. 2: Get in the Christmas spirit
No matter what your religion, the holidays are a time to celebrate and come together. When you walk into Trim-A-Tree, it feels like a festive wonderland. From sparkly trinkets to gleaming glass accents, you'll discover a feast for your senses and a great way to start off your holiday to-dos. There are plenty of things to remind you just what makes the holidays special.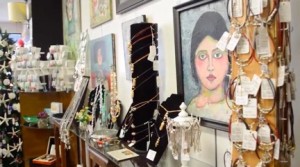 No. 3: Buy a Coastal Christmas gift for your loved ones
With over 80 artists original artworks displayed along with impressive themed creations including florals, ornaments, and decorations, plus pottery and jewelry, a visit to Trim-A-Tree is a great opportunity to find that special something for your friends and family. Tick a few priority names off your shopping list, and if you're still on a mission when you leave, browse the shops at the Tanger Outlet for other fun finds.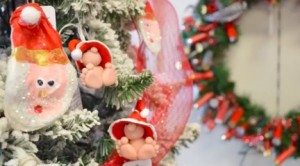 No. 4: Take home something unique for your tree
The trees displayed in Trim-A-Tree are all decorated with special, handmade ornaments that local artist and craftsman work on leading up to the holiday season and sell on consignment at the Tanger location. As people buy the ornaments off the trees, the artists work like little elves in their shops, hurrying to fill the tree back up again and spread good cheer to the homes of families far and wide for the holiday season.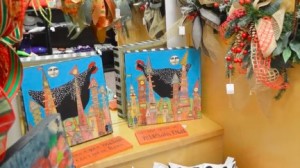 No. 5: Support the Foley Art Center
Putting your Christmas dollars back into your community makes a big difference in the lives of your friends and family. Trim-A-Tree makes it easy to shop local. You have variety offered under one roof at a prominent shopping location. This six-week, pop-up shop not only supports local artists, it also is a valuable fundraiser for the sponsoring organization, the Foley Art Center.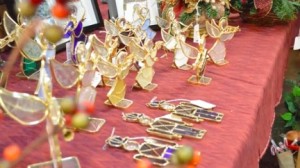 No. 6: Keep the spirit of giving alive!
2017 saw record-breaking sales. People are catching on to the power of giving. It's an old concept, but it gets a lot of glory around the holiday season. Studies show that it's the giver of the gift who benefits more, and often it's not the size of the gift that matters, but the act of giving itself. A small gift to commemorate someone special in your life — whether it's your child's favorite teacher or your UPS driver — can really brighten up someone's day.