119 N. McKenzie St
Foley, Alabama 36535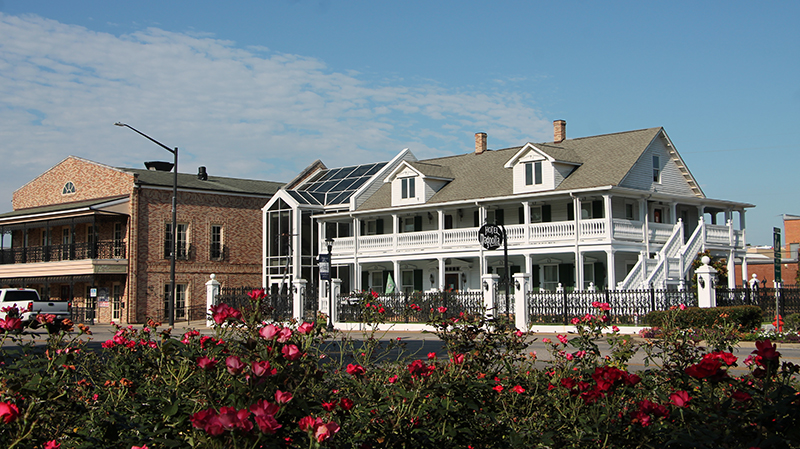 WELCOME TO THE HOTEL MAGNOLIA Why settle for average when you can have spectacular for the same price?  We are not your average hotel. We are over a hundred years old built in 1908.The hotel has been lovingly restored with antiques throughout. We offer a wonderful European Continental Breakfast included in our room rate. It is a great place to celebrate the special events in your life. Each room is individual and boasts chandeliers in the both the room and bath. Below you will find a list of each of our lovely rooms each unique in its own way. The courtyard shows off our southern charm with a fountain surrounded by crepe myrtles and hydrangeas.
The Hotel Magnolia stands in the center of downtown Foley, as it has for decades, welcoming guests and hosting very special events. The venue offers two beautifully appointed ballrooms. The Magnolia Ballroom, with its crystal chandeliers, has French doors opening onto a balcony overlooking the city's Centennial Plaza and fountain. The smaller Camellia Ballroom opens onto a balcony overlooking the hotel pool.