100-F S Owa BlvdDowntown OWA
Foley, Alabama 36535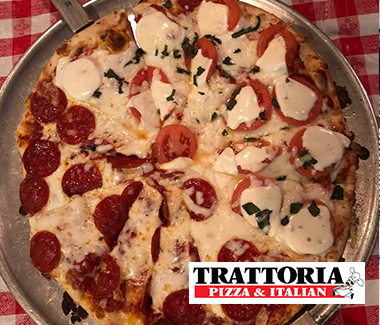 A Trattoria is a small Italian restaurant, casual and welcoming in nature where the prices are low and the food is delicious. This is where Trattoria Pizza and Italian gets our name. Here you are welcomed as family and your table is always waiting. We've been serving South Alabama since 2014, and remain true to our dedication to serve delicious Italian cuisine in a comfortable atmosphere. We believe the key to our success has been an eye for detail… sauces, dressings, soups, are all made fresh from scratch.