14370 County Road 55
Foley, Alabama 36535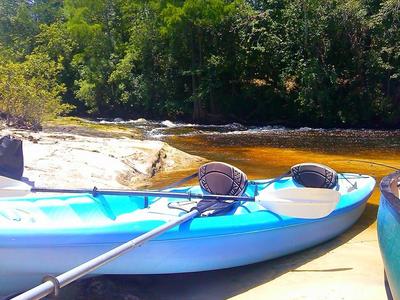 Kayaking is one of the best ways to explore the cold refreshing fresh waters of the Gulf Coast. Come up from your condo and choose one of 4 rivers. It is a relaxing, "bring you to nature" kind of experience. It is also a great cardio workout if your push yourself. Go solo and find some quiet time to yourself, or get a group together and make some great memories! Always remember, Safety First!