Ready for the spring spruce-up of your home and yard? Foley is an exceptional place to shop for all of your home and garden improvement needs. Whether it's rugs, decor or lawn furniture, you can find it here!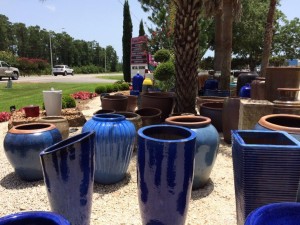 For an eclectic mix of home decor, check out Bungalow's on Highway 59, smack dab in the middle of downtown.
Looking for vintage or custom-painted furniture? Fish River Furnishings at 113 W. Laurel Ave. may have the perfect piece to complete the look you are after.
When upgrading your landscaping, stop in at Fran's on 59. Fran's has landscaping stones, mulch and pebbles; fountains and accessories; and mossy rocks and more.
How about patio seating? You'll find plenty at Trees n Trends, 1100 S. McKenzie St., along with an awesome array of outdoor furniture, lamps, wall art and more.
So spruce up the yard and get ready to enjoy the warmer weather in your beautiful outdoor space!