07/16/2018 • 10:00 AM – 10:00 PM
Other Dates: No Events
OWA
1501 South OWA Blvd. Foley Alabama 36535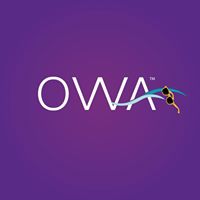 OWA is celebrating summer in style! Join us for fun and interactive LIVE performances throughout OWA all summer long. Show times vary, so please click on specific performances to view their schedules!
This summer will feature OWA's new house band "Cool Vibrations," which will roam the property entertaining guests with hits from yesterday and today! Inside the amusement park, the Splash Squad will be popping in to help keep everyone cool.
And if that wasn't enough, OWA is celebrating cool coastal nights with a summer celebration on the banks of Lake OWA.  Come cool off and relax while OWA entertains you with the lights, sounds, and energy during GLOWA. GLOWA is a high energy live performance that incorporates the hijinks of the Power Skippers, an acrobatic stilt team, with singers, dancers, and cool sounds. The party is always free and is held Tuesday – Sunday at 8:30 pm in Downtown OWA.
Cool Vibrations (The OWA Party Band), Splash Squad, Power Skippers, and GLOWA all perform Tuesdays-Sundays throughout the summer. Click on their links to view specific show times! Check carefully, and remember that all shows are weather dependent.
Open Tuesday-Sunday.
Details
FEATURES: Dancing, Family Event, Outdoor Event, Theater
Handicap accessible/wheelchair accessible
ADMISSION: Please visit our website for admission fees.
ADVANCED REGISTRATION LINK: https://visitowa.com/explore/park-owa-tickets/