12/09/2018 • 12:00 PM – 4:00 PM
Other Dates: No Events
Parkside Gift Shop
1501 S. OWA Blvd Foley AL 36535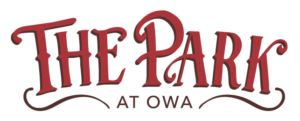 Do you remember those classic holiday stories?  We sure do!
So let's share them with your kiddos!
Throughout the month of December, Santa's elves will be in Parkside Giftshop in The Park at OWA for story time. Santa's jolly elves will be reading four (4) different books each day in story, time: 'Twas the Night Before Christmas, Frosty the Snowman, The Poky Little Puppy's First Christmas, and Rudolph the Red Nose Reindeer.
PLUS — All of these classics will be available for purchase following story time with a special store discount for all! As a Christmas surprise, admission will not be required to enter The Park gates into Parkside Giftshop. Shop for holiday gifts, enjoy story time, and much more free of charge inside Parkside Giftshop!
Readings at Noon, 2:00 p.m. and 4:00 p.m.
Details
FEATURES: Community, Family Event, Indoor Event
Handicap accessible/wheelchair accessible
Free Admission