12/08/2019 • 7:30 PM – 9:30 PM
Other Dates: No Events
OWA Theater
205 N OWA Blvd Foley AL 36535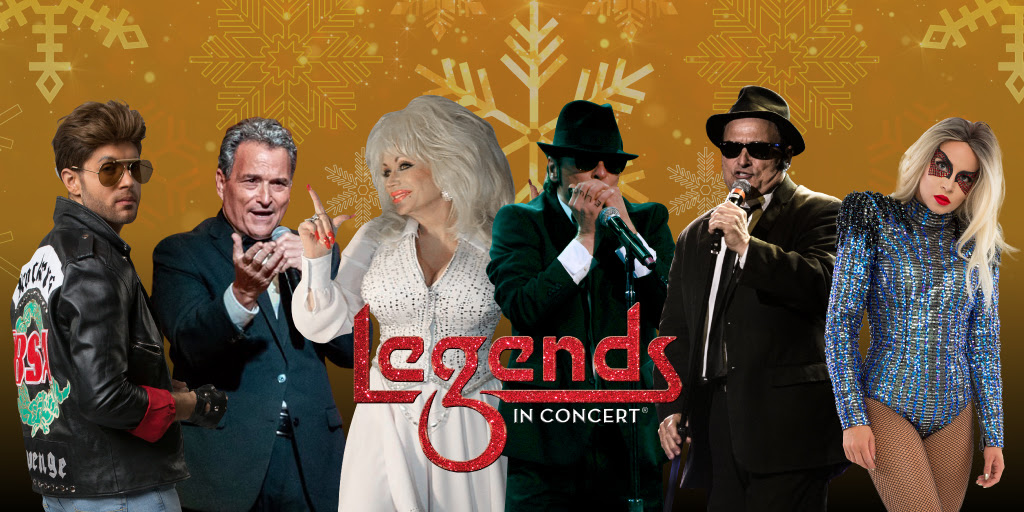 Our winter acts are here for Legends in Concert's Holiday Show!
Dolly Parton, Tony Bennett, Lady Gaga, The Blues Brothers™, George Michael bring you Holiday Music! These incredible artists have pitch-perfect live vocals, signature choreography, and stunningly similar appearances to the legends they portray.
Legends in Concert is known for elaborate theatrical sets, magnificent costumes, extensive multi-media experience and a full array of special effects. An outstanding cast of accomplished tribute artists, talented ensemble of singers and dancers, and a live band comprised of some the industry's top musicians, bring the musical experience to life.
Details
FEATURES: Dancing, Indoor Event, Music, Theater
Handicap accessible/wheelchair accessible
ADMISSION: $17.95 / $39.95
Advanced Registration Required ADVANCED REGISTRATION LINK: https://visitowa.com/explore/tickets/