02/22/2020 • 11:00 AM – 12:00 PM
Max Griffin Park
300 W. Roosevelt St. Foley Alabama 36535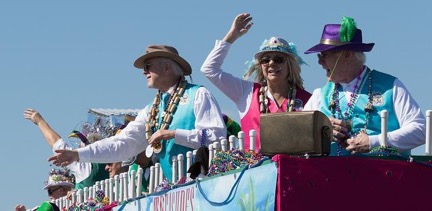 Are you ready to parade your big personality down the streets of Foley for Mardi Gras in Alabama? We're with you, and more excited than ever, as Foley will be home to not just one, but two parades for 2020!
Whether you're reaching for beads or negotiating for throws, Foley keeps it family-friendly, making the Mardi Gras celebrations a highlight for all ages and walks of life.
The Foley Mardi Gras Parade starts at 11 a.m. on SaturdayFebruary 22, at Roosevelt and Alston. The parade winds north on Alston before turning west on U.S. 98 and finally heading south on Oak Street.
This parade is open to pre-registration from the public, and as such, we call it a people's parade. If you'd like to ride in the parade or twirl your parasol in the second line, pre-register by contacting Paul Adams at 251-923-6918.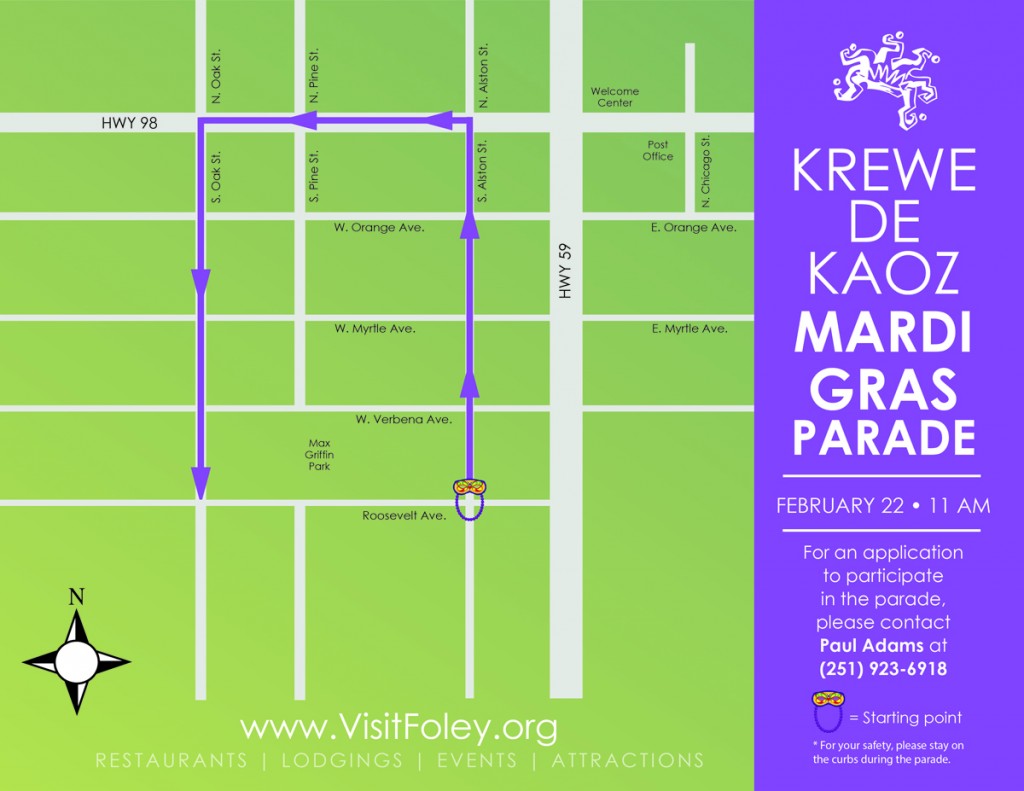 Details
FEATURES: Mardi Gras Parade
Handicap accessible/wheelchair accessible
Free Admission