09/21/2019 • 12:30 PM – 2:30 PM
Hotel Magnolia
119 N. McKenzie St. Foley Alabama 36535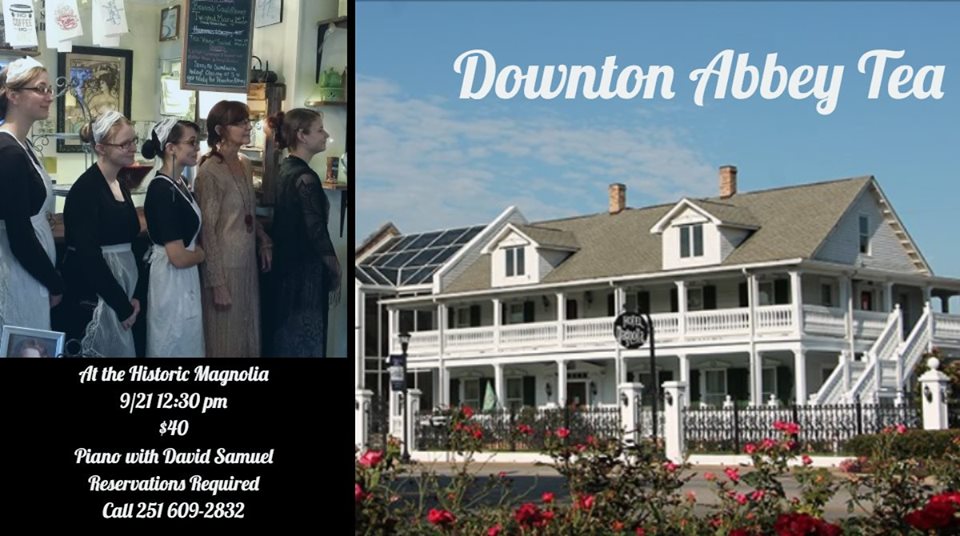 Put the kettle on its time for tea.
The British love their tea and so will the Downton Abbey fans as the new movie of Downton Abbey premiers Friday 20th. Fans of Tea and Downton Abbey can experience a a taste of both Saturday afternoon 9/21 with a traditional afternoon tea at the lovely Hotel magnolia. If that isn't enough to enjoy, top it off with the beautiful piano sounds of David Samuel. David is a masterful pianist and the Foley High School director of all bands. Call to reserve your invitation.
Reservations must be made with credit card. $40.
Details
FEATURES: Food Event, Indoor Event
Handicap accessible/wheelchair accessible
ADMISSION: $40 Advanced reservations required.
Advanced Registration Required