06/07/2019 • 10:00 AM – 11:30 AM
Other Dates: No Events
Foley Civic Center
407 E Laurel Ave Foley AL 36535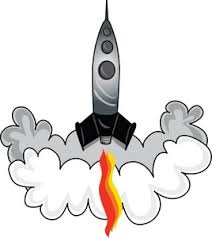 At Your Foley Public Library the Summer Reading Promotes literacy, reinforces reading skills and provides activities that are free, fun, safe, convenient and available to ALL!
Thanks to the generosity and support Of "THE FRIENDS OF THE LIBRARY" Stories to Hear Stories to Tell at our 2019 SummerReading Program!
June 6 – "Mr. Bond" Mr. Bond's Science Guys have devoted over 20 years to inspiring kids to love science via their inspirational hands-on demonstrations that Make Science Fun, Cool and Easy! The Science Guys' uncanny crowd control makes them a favorite at special events like Our 2019 Summer Reading Program!
June 13th – "David Stephens" Founded by David Stephens, All Hands Productions is dedicated to bringing quality puppet productions to children and their parents. Welcome Home David!
June 20th "Gene Cordova"  Children will be delighted as they set sail with Gene and his cast of characters on an exciting voyage of discovery through reading and books. Everyone will laugh and learn as Gene uses his unique talents that include Ventriloquism, Puppetry, Comedy Magic, Storytelling, Balloon Antics and LOTS of Audience Participation.
June 27th "Tom Foolery" Whether it is stilt walking, comedic balances and pratfalls, amazing unicycles stunts, sharp wit, or elegant juggling routines, he earns the respect and love of kids of all ages and adults of all sizes.
Details
FEATURES: Educational, Family Event, Indoor Event, Library
Handicap accessible/wheelchair accessible
Free Admission