04/22/2017 • 10:00 AM – 2:00 PM
The Snook Youth Club of Foley
1391 S. Cedar St. Foley AL 36535
PHONE: 2561-223-9920 (Ms Donna Bolder, or 251-600-9572 (Tara Rigsby)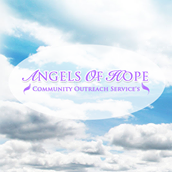 A community day filled with fellowship, unity, love, free food, games, fun, and more!
The purpose of this march is to bring our communities together to support our youth in education, health awareness, social change, and economic growth/development. Creating youth empowerment! We are asking our local businesses, church families, schools, organizations, and youth groups to come out and join us. Any services that you may be able to offer will be a blessing, not only to our youth, but to the people in our communities as well.
We will line up at The Snook Youth Club, 1391 S. Cedar St. The youth march will end on 809 E. Jefferson Avenue in The Beulah Heights Park. Please call one of the listed numbers for further information and details.
Details
FEATURES: Civic Events, Community, Educational, Family Event, Food Event, Outdoor Event
Handicap accessible/wheelchair accessible
Free Admission