04/26/2019 - 04/27/2019 • 9:00 AM – 5:00 PM
The Wharf
4550 Main St Orange Beach AL 36561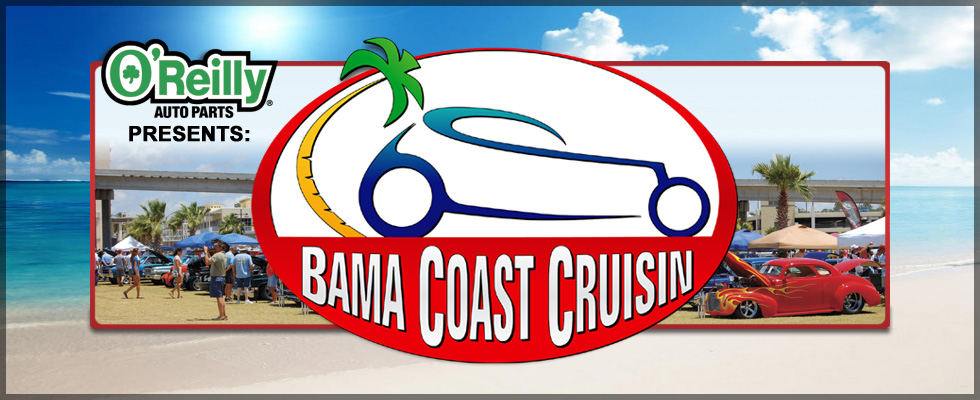 Our goal with Bama Coast Cruisin' was to create an inclusive show that welcomes anyone who loves cars and enjoys cruisin' the open road. There are no restrictions to the vehicles that can be entered into the show. Our motto is: Bring your dream ride & cruise with us!
Bama Coast Cruisin' is an absolutely stunning show. Held at The Wharf in Orange Beach, AL and set against the backdrop of the Inter-Coastal Waterway and the Canal Bridge. It's a laid back, family friendly weekend full of amazing cars, fun events, entertainment and Southern hospitality.
Bama Coast Cruisin' is Free to the Public! Come and see the beautiful cars on display at The Wharf.
Details
FEATURES: Family Event, Outdoor Event
Handicap accessible/wheelchair accessible
Free Admission