Prepare your taste buds, people. Foley knows that unforgettable flavor, friendly Southern service, and memory-making atmospheres create the perfect recipe for dining satisfaction. With more than 100 Foley, AL restaurants to choose from, you'll have no trouble pleasing both your palate and your pocketbook with anything from Southern BBQ to Alabama seafood, fresh off the boat.
Desmond's Taste of Jamaica
214 W. Laurel Ave. Foley, Alabama 36535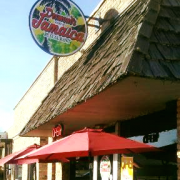 Located in Downtown Foley. Breakfast, Lunch and Dinner. Open Tuesday – Saturday 11:00 am to 9:00 pm., Sun 7 a.m. to 4 p.m. Serving both American and Jamaican food.
Stacey's Rexall Drugs & Old Tyme Soda Fountain
121 W. Laurel Ave. Foley, Alabama 36535

Located in Downtown Foley. Stacey's was established in 1929, and is known for its soda fountain, where you can enjoy handmade milk shakes, malts, ice cream sodas, sundaes, phosphates, splits, …