How much do you know about the history of Foley and its ties to the railroad? Did you know that the Magnolia Land Company was formed in Chicago by John B. Foley to sell acreage in South Baldwin County? How about that he used some of his own money to lay rails so the train would continue to Foley from Bay Minette?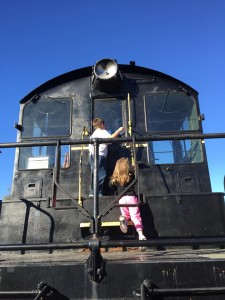 The first railroad station in Foley was built in 1905, and the city incorporated in 1915. The original station burned and was replaced by the one that now serves as the city's Railroad Museum.
For decades the railroad brought prospective residents to Foley while shipping out locally farmed items such as potatoes, corn and flowers.
When the L&N Railroad discontinued its service to Foley in 1971, the city almost lost the depot. John Snook, owner of Gulf Telephone Company, bought the depot and moved it to Magnolia Springs. The company used it as a storage facility for 24 years before Snook deeded it back to Foley; it was returned to its original location in 1995.
You can learn much more about the history of the city at the Railroad Museum, located in the old L&N Railroad Depot at the intersection of Highway 59 and U.S. 98. The museum is open from 10 a.m. to 4 p.m. Monday through Friday, and holds photos and artifacts from the early days of Foley. Kids love to explore the caboose and boxcars found outside the museum, too.
Admission to the museum is free. Stop by and take a stroll down memory lane.